HELOIDEO company as Power Bank Charger factory offer the top power bank 2019
We are the battery charger factory, we could glad to introduce the top power bank charger2019
The First power bank charger is ALL in ONE 10000mah power bank
This is a 10000 mAh power bank, which is ultra-thin and easy to carry, but it is not just a built-in 10000 mAh polymer battery.
There is also a hidden charging plug that does not increases the volume of the power bank without using plug
the power bank charger is equipped with a 2.1A USB output port and a micro input port to meet the ordinary output input function.
It is more commendable that it comes with a hidden three charging cables, and this ID has applied for a functional patent. Apple charging cable, Android charging cable, Type-C charging cable, can also charge different models of mobile phones on the market.
Although it has so many functions, the size is very small, the length is 16 (6.3 inches) cm, the width is 7.5 cm (2.95 inches), and the thickness is only 1.7 cm (0.7 inches). Easily put into your wallet and pockets. Very convenient to carry and use.
In the past, people must carry such things as chargers, Apple charging cable, Android charging cable, Type-c charging cable and power bank. Very troublesome and messy, and taking up a lot of space, very big trouble, but now with this power bank, all the above features it has, you only need to bring one is enough.
The surface of this product adopts the high-grade culture, atmosphere, fashion, beauty, anti-slip effect, and good touch. Now there are two colors, black and white, and more colors will be developed later, so waiting for us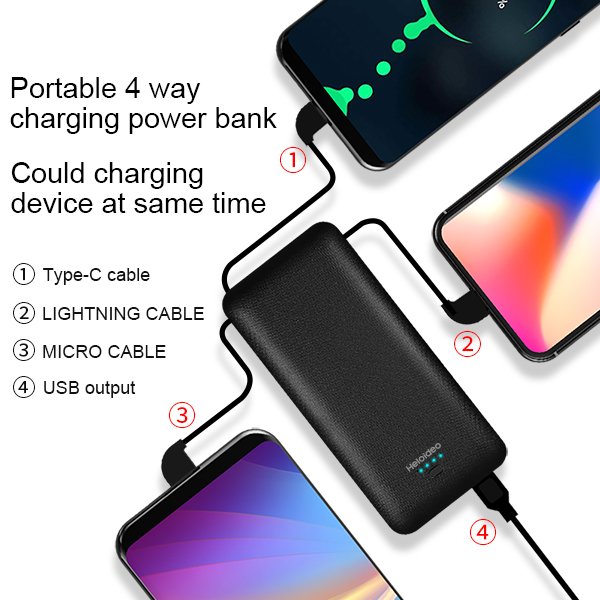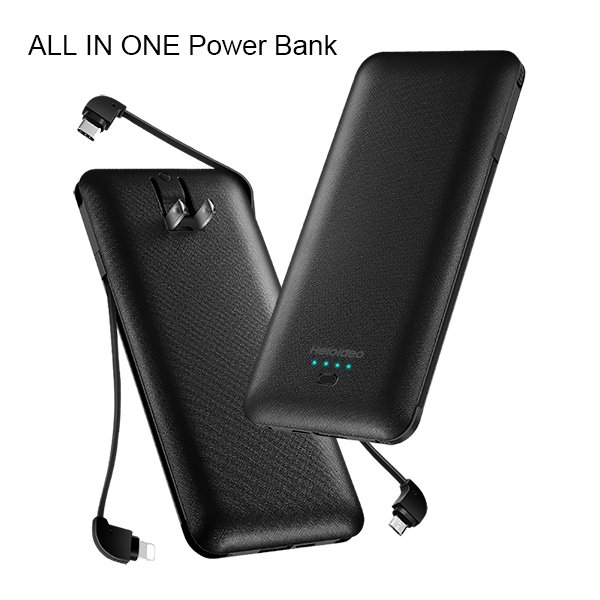 The Second Power Bank Charger is HELODEO power bank, it is 20000mah battery charger and it is allowed to take it on the plane