power bank will be hot selling after the G20
The Group of 20 (G20) is an international economic cooperation forum, announced by the Finance Minister of the Group of Eight (G8) in Washington on September 25, 1999. It is a mechanism for informal dialogue within the framework of the Bretton Woods system. The original G8 and the remaining 12 important economies.
The organization's mission is to promote open and constructive discussions and research on substantive issues between industrialized and emerging market countries in order to seek cooperation and promote international financial stability and sustained economic growth, in accordance with past practice. The International Monetary Fund and the World Bank attended the meeting of the organization.
The establishment of the G20 has brought together the international community to cope with the economic crisis. The reform of the global governance mechanism has brought new impetus and new opportunities. Global governance has begun to change from "Western governance" to "Western and non-Western governance".
The Thirteenth Summit of the G20 Leaders was held in Buenos Aires, Argentina from November 30 to December 1, 2018. Chinese President Xi Jinping attended the meeting.
After President Xi and Trump meeting, I think our power bank will be more popular because the distributor doesn't need to pay more duty for power bank, let me introduce our power bank to you.
ALL IN ONE POWER BANK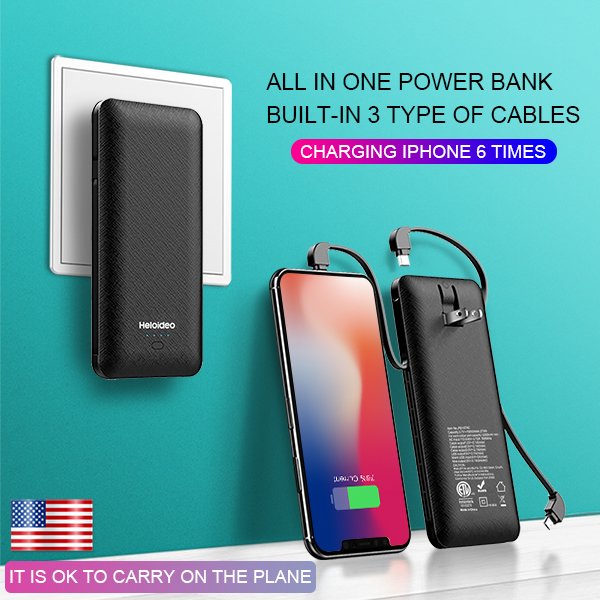 Wireless Charger with Qi Certified
ALL IN ONE POWER BANK FOR EU MARKET