Is It Time to Talk More About laptop power bank 20000mAh?
Is It Time to Talk More About laptop power bank 20000mAh?
Digital products have been silently integrated into life. Mobile phones, cameras, tablets, notebooks, etc., which have extremely high user viscosities, follow the users. In order to provide enough battery life for these digital devices, people will carry a mobile power bank with them, which is in our lives. 
However, the general mobile power bank charger can only provide power to small-power digital devices, such as mobile phone cameras. When these power banks face the notebook, there is simply no power. At this time, we need a laptop power bank with high-power output capability, which can supply power for a laptop.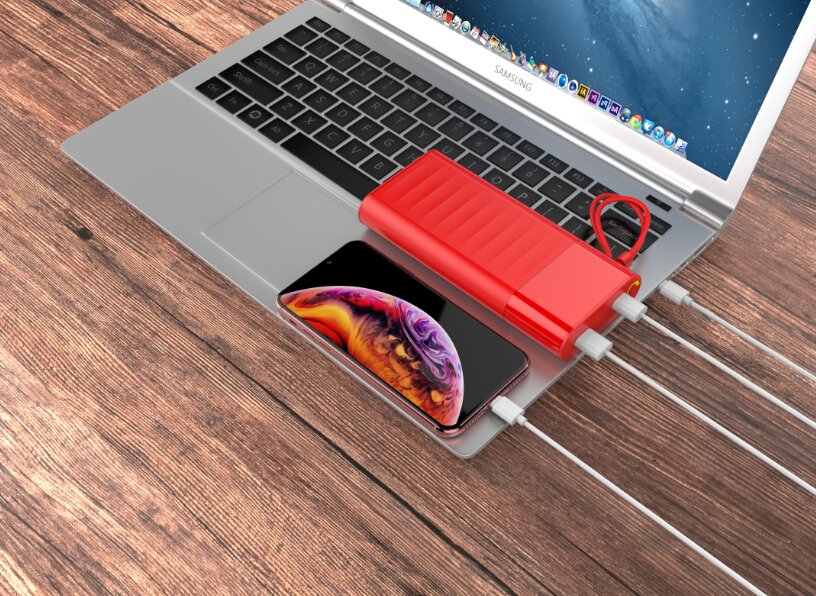 Recently, In order to meet the user's requests, Heloideo released a new hot high capacity  PD power banks 20000mah with extendable charging cable, also with hidden AC wall charger firstly.  so What's the PD? USB-C PD is now preferred and recommended charging standard for both Apple's new and upcoming iPhones and the future Android phones.
what's more, all latest smartphones in the market today support 18-watt fast charging over USB-C PD. This includes Samsung phones (S9, S9+, S8, S8+, Note 8, S7 etc.) and new Apple iPhone Xs, Xs Max, XR, X, iPhone 8 and iPhone 8 Plus.  Nintendo Switch also requires 18 watt USB PD to charge it while playing. 
So the Basic version of this Heloideo-PB165 power bank 20000mah  is PD18 watt USB-C PD charging support, this new fast charging power banks built-in extendable charging cable (lighting /USB C/Micro USB cable) firstly in the market, it solved the trouble of short charging cables build in normal power banks. Long charging cables provide more portability when charging your smartphones.  on the top of the case, it has the type C input/ output port to support fast charging. the button of power will help you track the power level of battery easily.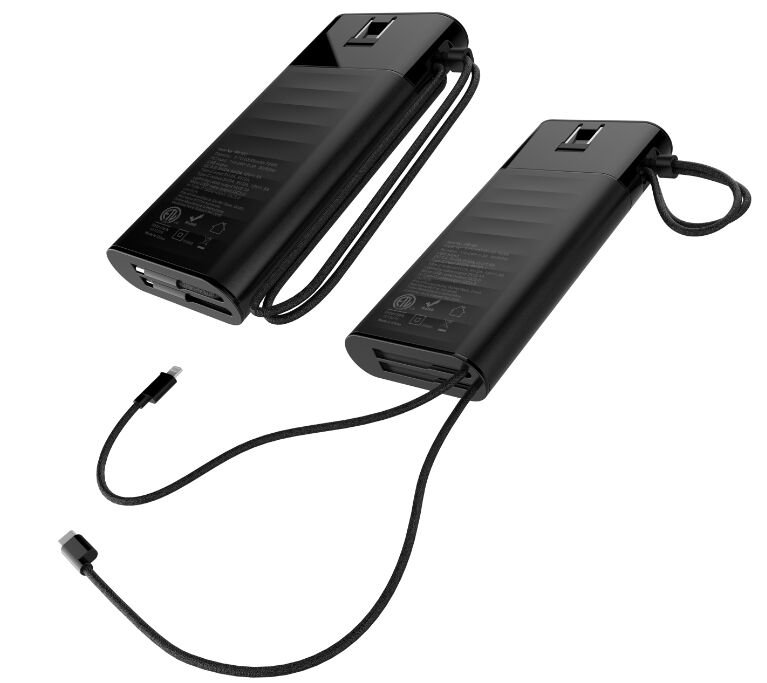 Since In 2015, Apple Inc. released the first laptop New MacBook with USB-C interface and support USB PD fast charging. Many other brands laptops use the USB-C port as the charging port.  so if you plan to use a power bank charger to charge your MacBook or USB-C laptop at high speed especially outdoor, you need a high powered power bank charger to charge your laptop. Your Macbook or laptop can only be charged very slowly using a 15-watt USB-C power cord. Many Windows laptops simply cannot be charged with a 15-watt USB-C power supply. To charge your Macbook or compatible laptop as fast as possible, you need a 30-watt or more or  45-watt USB-PD power supply. then this Heloideo-PB165 power bank 20000mah also have the upgrade version support 36W or 45W. this USB-C PD powerbank will charge laptops and Macbooks way faster at a maximum 45 or 36-watt charging output – effectively halving your charging time.
  here is the selection of our best quality power bank 20000 mah FOR MOBILE PHONE AND LAPTOP. click the pictures to know more details or contact us sandy@heloideo.com